How To Exclude Your Application From Being Scanned
---
1. Click on the "Security" option from within the Total Defense Console.
2.  Select the "Settings" icon.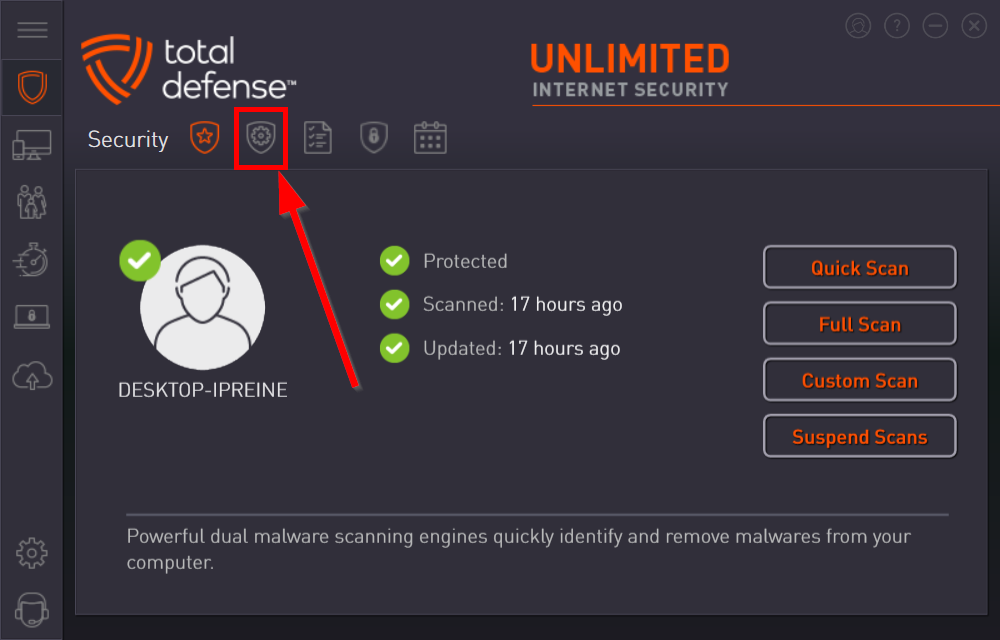 3.  Click on the "Application Exclusions" tab.
3.  Use the arrows on the left to navigate to the folder your application is located in and select the application(s) on the right.  Then, select "Add Applications."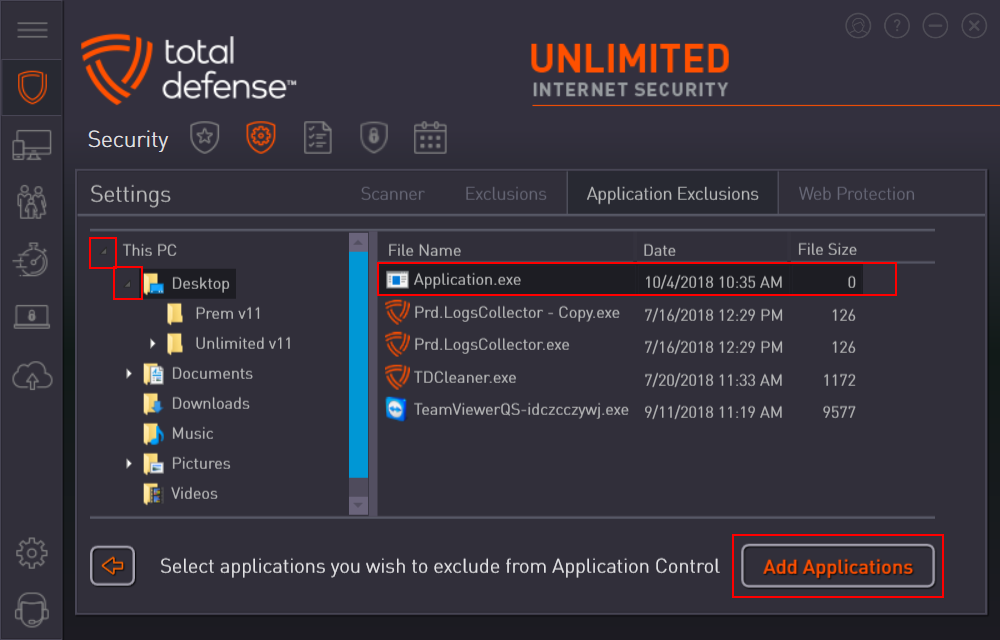 4.  Select "Apply" to save your changes.